The Top 10 Godmother Gifts
With the current restrictions in place being there for your Godchild and their family may look a little different but that doesn't change how hard Godparent's are working to offer support or how special that bond is between Godmother & Godchild. Despite the distance you can still show them how invaluable their support is to you and your Baby with a beautiful gift. Here is our handpicked list of the top the gifts for Godmothers to show just how much she means to you and your little one:
1. Engraved Godmother Glass Plaque
This beautifully engraved plaque can be customised with her name and your little one's name. This keepsake is a beautiful reminder of the Baptism or Christening which can be displayed in the home to bring back fond memories for years to come.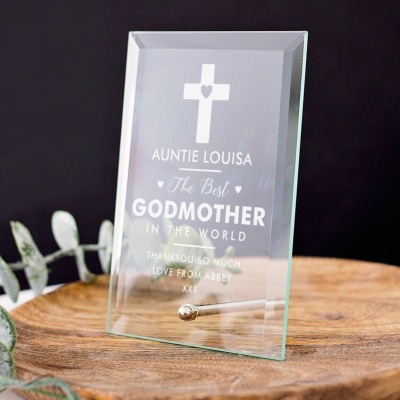 2. Wonderful Godmother Personalised Mug
This stylish mug is a cute gift from Baby to their Godmother which can be enjoyed everyday. Customise with a special message and pair with her favourite tea and biscuits for the perfect gift for Godmothers.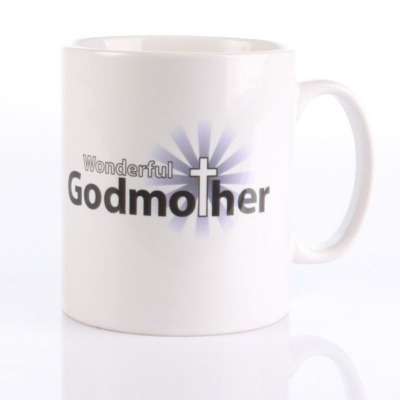 3. Godmother Shiny Silver Photo Frame
Present that gorgeous photo of Godmother & Godchild in this beautiful frame. Add a lovely picture from the special day, their first meeting or just a funny memory to cherish forever. Personalised with a unique message to commemorate the occasion.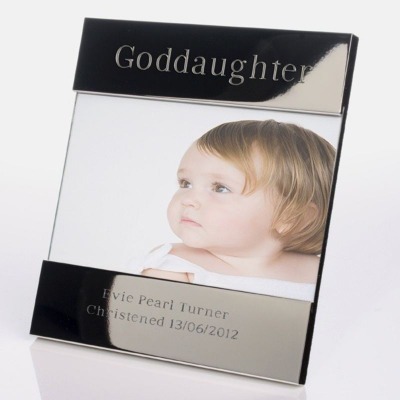 This beautiful silver plated trinket box is an ideal way to say thank you for always being there to Baby's wonderful Godmother. Personalise with her name or a special message. This stunning keepsake is a lovely gift for any occasion: Baptism, Christening, Birthday or Christmas.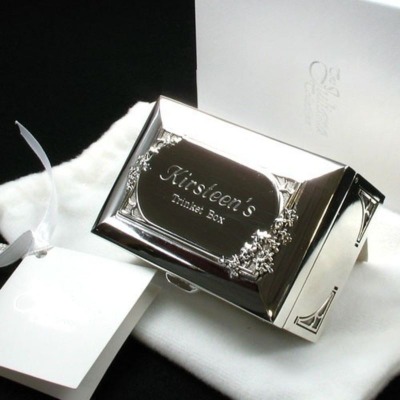 5. Cherubs Godparent 8" Bone China Coupe Plate
This beautiful bone China plate perfectly commemorates the unique bond between Godparents and their Godchild. Personalised with their names and a special message, nothing could be more fitting memento.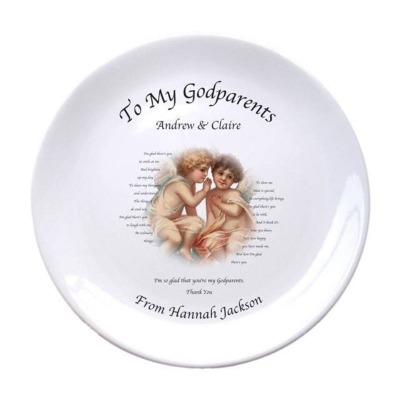 This beautiful poem explores the guidance and care a Godparent gives to their Godchild - the unique type of support & friendship that only a godparent can provide. Printed on the wax of a candle makes this Godparent Poem Candle the perfect gift for their Godmother on Baby's Christening. Personalised with their names, this stunning candle is wrapped in clear wrapping and finished off with a hand tied ribbon.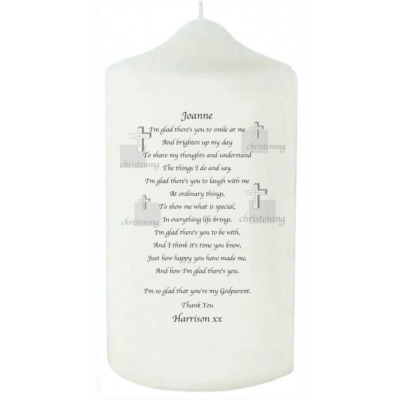 7. Light Brown Teddy Bear: Godmother
This cute Teddy bear is a lovely gift for Baby's Godmother, wearing a lovely pink jumper embroidered with their name and a personal message. This sweet cuddly gift is perfect for both Baby & Godmother to enjoy.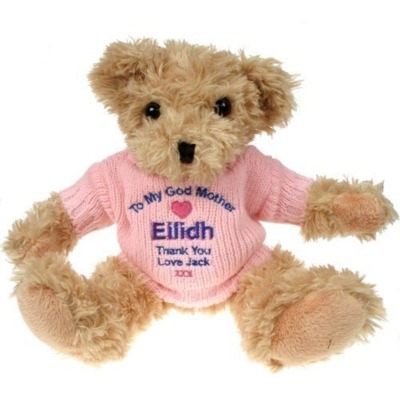 8. Monogram Circle Cup & Saucer
For a less traditional gift, this lovely cup and saucer is personalised with three initials of your choice in black font. Classy and chic. Pair with her favourite tea as a lovely Godmother Gift for any occasion.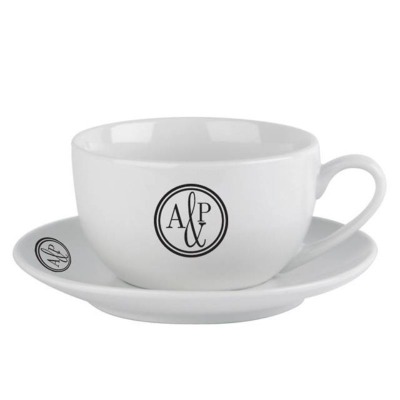 9. Personalised Bouquet Rose Gold Bracelet
Give Baby's Godmother a gift to keep with her always. This stunning personalised bracelet is customised with their name or a special message on the pendant and is beautifully presented in an engraved gift box. The bouquet consists of sterling silver, rose gold & yellow gold elements to compliment any outfit perfectly.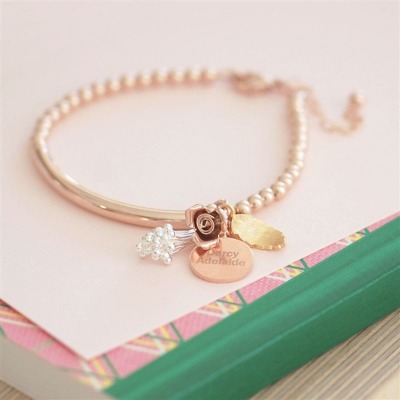 10. Engrave Heart Hanging Slate
This engraved heart slate is a lovely gift to commemorate a special occasion. Personalised with a lovely message celebrating the bond between Baby and their Godmother to be hung on a wall as a gorgeous memento.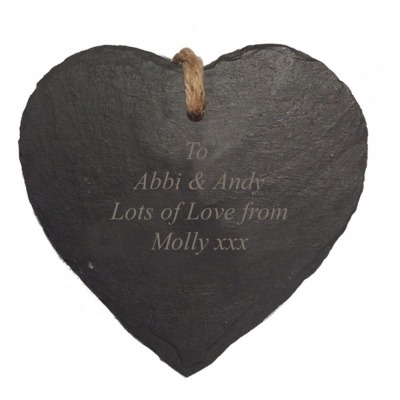 No matter how traditional you are or what Baby's Godmother is into we can help you find the perfect gift to celebrate this special friendship. For more wonderful gift ideas see our full range of gifts for her. Looking to get Baby something on their Christening or Baptism? Our beautiful range of traditional and unique gifts have something for everyone.